Hi!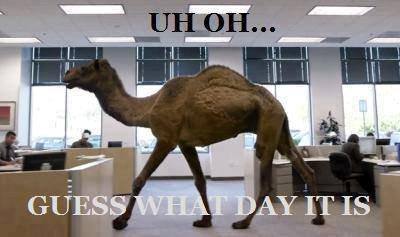 It's StitchFix day!
Don't know what Stitch Fix is? You're missing out! StitchFix is an online styling service where a personal stylist picks out five items based on a style profile you create. I tell EVERYONE about it! Here is my Stitch Fix #3...
Item #1: Kensie Jeans - Johnny Tall Length Skinny Jean $88
- I asked for a pair of jeans in this month's Fix. I saw one of
Stitch Fixs' Blog Posts
on denim, so I thought I'd try them out! They did not disappoint. I normally only like skinnies - they fit great in boots, but you can also wear them alone. My chicken legs and french fry shaped body thanks me. These black jeans will go great with so much!
Item #2: Vivienne Floral Print Sleeveless Blouse $68 - Now, I would NEVER spend this much money on a shirt. Ever. StitchFix has kind of spoiled me - I've found that quality items do sometimes cost a little more. Now, don't get me wrong - Target Style will always have my heart. But... it's nice to have some nice pieces. Does that make sense?
HOLY MOLY this shirt. I can't get enough. As soon as I saw the colors, the fabric, the gorgeousness... it was mine. It's beautiful and has so many uses. It also came with a blue tank top for underneath, which I will be able to wear with other things as it is detachable. I never want to take it off.

Item #3: 41Hawthorn Longsleeve Knit Cardigan $28 - I love cardigans, and this one is no exception. The color is beautiful and will go great with many different things. At $28, I couldn't not get it!
Item #4: Renee C Catriona Ruched Asymmetrical Fitted Skirt $44 - I had asked for a simple black pencil skirt in this month's fix, as it is something I'm lacking and a piece that I would spend a little more money on as a "staple". Unfortunately, they didn't have one, so my Stylist said we could try this out. Unfortunately, it just wasn't my cup of tea. The asymmetrical cut just isn't my style and it was a little too dressy for my taste and job. It was a good try, but a pass.
Item #5: Lyrie Textured Polka Dot Fit & Flare Dress $68 - I liked the material of this dress, but it was almost too small in the chest area. Also, I was just unsure where I would wear it to. I didn't care for the side zipper either. This was also a pass.
SO! I got three things, the most I've gotten from a Fix. I really feel like we're narrowing down to my "perfect Fix" and maybe the next one will be it! I can't wait. Want to try StitchFix? Click on the picture below - I'll get a $25 credit for referring you! :)
I love seeing other people's Fixes. Do you have a blog post of your Fix? Send me the link in the comments! I want to see.
Have a fabulous weekend!